updated with clearer connections for the RGB Dot matrix and added ground connections.
Added DEMO current measurements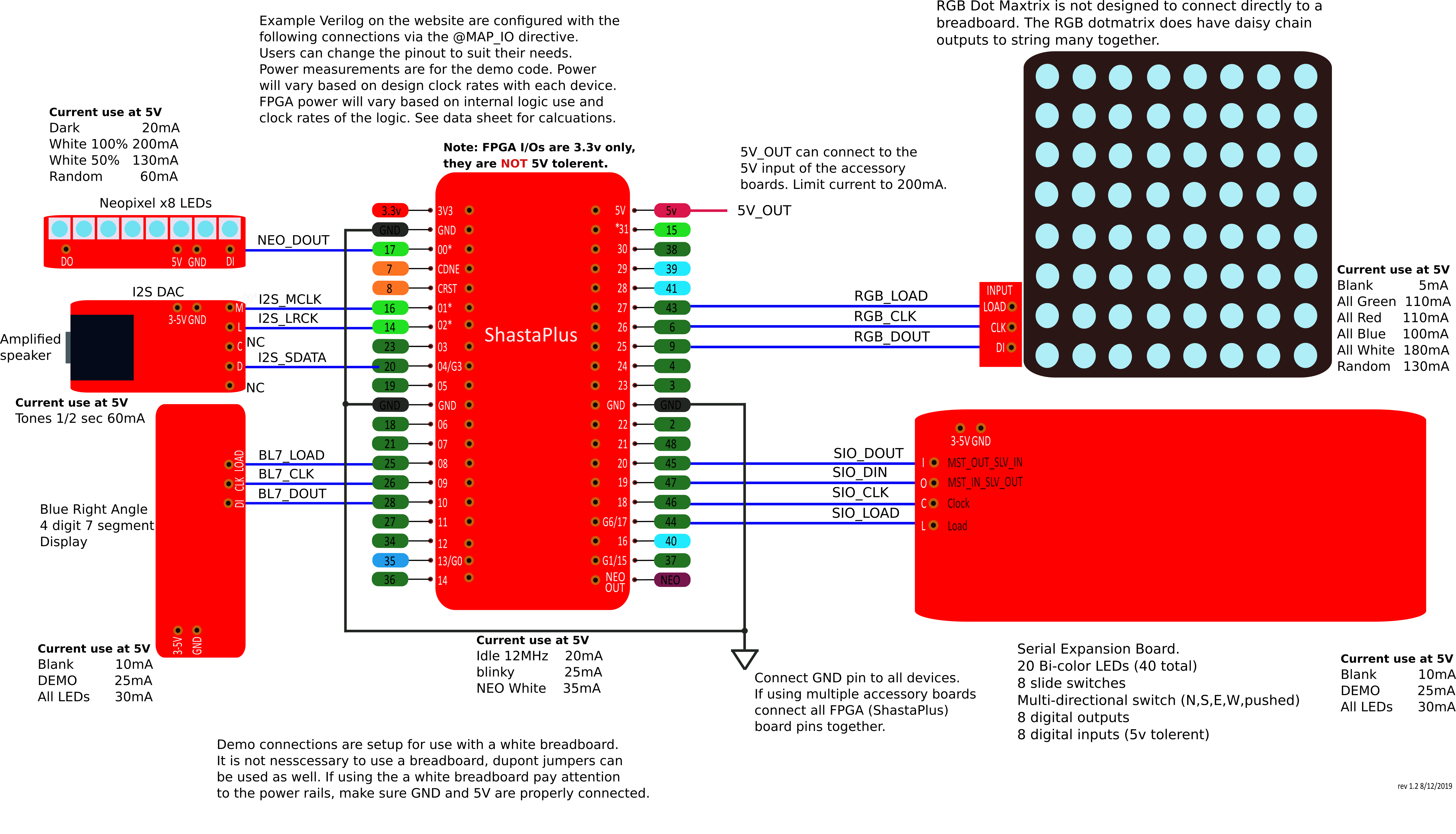 This documentation is very helpful. It would be nice to add the @MAP_IO directive and all the dedicated on board connections to the getting started guide, or another more complete reference.
Sorry for the late reply, but I've just updated the documentation. Check it out and feel free to ask questions.
This graphic is extremely important to get started with the kit!
You should definitively put this in the WEBFPGA getting started book in full resolution.